At Hog Roast Uttoxeter we can cater for all your culinary needs whether that be for an intimate gathering with friends where you only require our simple yet delicious hog roast rolls. Or maybe you require something more sophisticated for your events such as a three course sit down meal, with canapés and drinks reception- Hog Roast Uttoxeter does it all.
Catering is one of the most important and largest expenses when planning a major gathering or special event. After all, an event that's well catered with quality food is the only way of ensuring that a celebratory occasion is a successful one. Any event – whether large or small – will be long remembered after it happened if you provide your guests with an experience they normally wouldn't get to enjoy.
A Uttoxeter hog roast can provide that unique experience to compliment your special event. Your guests will eat fresh and mouth-watering food while enjoying the theatrics of a delicious whole pig slowly roasting on a spit in their full view.
Hog roast catering Uttoxeter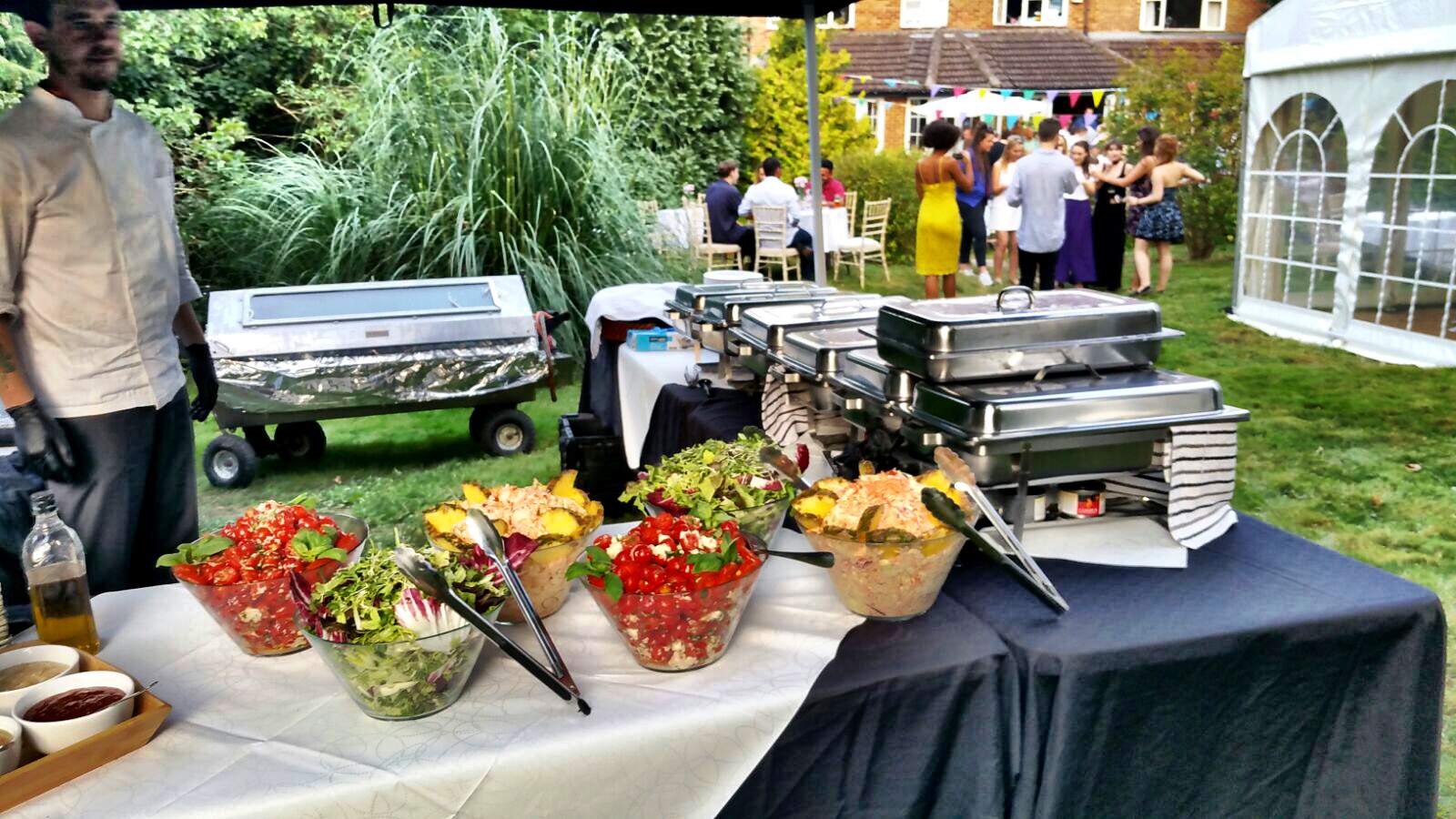 To take the stress and headaches out of arranging your catering needs, our expert team will analyse your gathering and provide you with the best catering solution for your event. Besides supplying you with a whole pig to roast, our catering service comes complete with beverages and an array of dishes such as salads and vegetarian choices if required. If a whole pig is too large for your event, we offer smaller meat options to choose from including a various cuts of beef, lamb or ham.
There is no event that is too large or too small for us to handle. Regardless of numbers, our dedicated and professional catering team can take care of your needs and that of your guests so that everyone at your event is fully satisfied and content with their food and all-round dining experience. Create your own menu, or choose from over a dozen specially designed hog roast menus. Whichever catering menu you choose, rest assured that all our dishes are made from premium and freshly sourced local ingredients.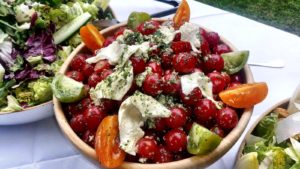 So, whether you're planning a big wedding reception, a private corporate function or a small family get together, we can offer you many delicious and exciting catering options at affordable rates that won't break your budget.
Hog Roast Uttoxeter's Number 1 Caterer
As a Staffordshire town, Uttoxeter has plenty to offer. Traditionally a market town it lies close to the Derbyshire border and the River Dove. Still set in farmland, reminiscent of the towns past, the town holds regular farmers markets offering a range of fresh produce that attracts people from up to thirty miles away.
Visitors often come for more of a thrill in the likes of Alton towers, as the town is the last train stop before the theme park and many visitors end up passing through and then staying for what the town has to offer. That is one of the reasons we decided to set up Hog Roast Uttoxeter- to provide the towns visitors and residents with mouth-watering food that will have them coming back time and time again.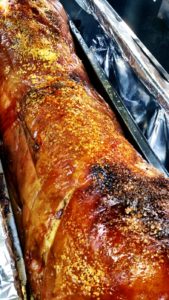 Having catered in the area for many years we know the stress of organising an event can be enough hassle without having to worry about the food and if your guests will be satisfied. Our expert chefs are able to prepare fantastic food on site thanks to our custom-made hog roast machines. Not only do we excel at cooking meat, but we also prepare our own accompaniments form fresh salads to roasted vegetable, we can guarantee your guests will not go hungry when Hog Roast Uttoxeter is around!
Hog roasting machine for hire Uttoxeter
If you prefer to cook your own hog roast and not use outside staff, you have the option of renting our hog roast machine and do the cooking yourself or have your own staff do it. We can assist you by setting up the machine and supplying you with your choice of roasting meat and accessories. When you're done, we'll pick up the roaster and even clean it for you – it's as simple as that.
Contact us today for the best catering option for your event in Uttoxeter.